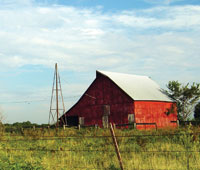 We offer a full line of coverage for farms: dairy, poultry, beef, hog, equine, crop, vegetable, orchards and specialty. Our agents have experience in several types of farming, allowing us to understand your individual needs, and fine-tune coverage that works best for your business.
Get Guidance You Can Trust
Meet with our team to review your coverage, get insight into potential gaps and exposures, and uncover opportunities for savings.