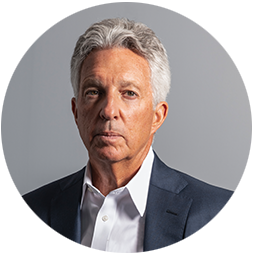 A message from our CEO:
At ECBM there is a desire to put ourselves in the client's positions and treat their business and issues as our own. We have taken this approach to our partnerships as well. Our strategy is to partner with like-minded businesses and entrepreneurs who share this core value of empathy and help them expand. We want our partners to be curious and strive to understand their client's perspective and circumstances.
Our most important goal as we explore a partnership is to sit down with you and your team to achieve a true understanding of your business model. We are not just looking for the type of industries you are involved in, but how you specifically operate in these industries. Your operation of a successful business has led to your clients being able to run a successful business, and we want to hear the story.

WHY PARTNER WITH ECBM?
We strive for a culture of collaboration.
We are as passionate as you about protecting your assets, your employees, and your personal and professional growth.

Our goal is to listen to you and find innovative and creative solutions to solve your problems and fuel your success.

We want to preserve your reputation and make your operation profitable.

We are here to support your growth and expansion through access to our exclusive resources.
Testimonials

My overall impression of the management and staff of ECBM LLC is professionalism. From our first meeting thru the negotiations and then settlement, I felt myself and my organization were treated fairly, transparently, and courteously. They are business people first and foremost, but I got the impression I was being treated as 'family'.
–

Roger, Weaver Insurance Group
ECBM has acted with honesty, empathy and integrity in all my dealings with them. My transaction with them has paved the way for the future of my family, employees and clients, and I can heartedly recommend them.
–

Paul, CSIA Insurance

Let's connect.
Schedule a consultation to learn more about how we work together.