Behavioral Health & Healthcare
Serving the Behavioral & Healthcare Industries for over 25 Years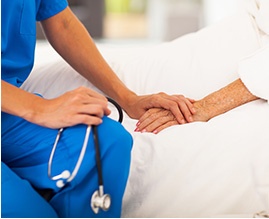 Our team works directly with you in order to tailor-fit an insurance plan to your unique needs. We assist all types of customers, ranging from large national hospital organizations and nonprofits to small locally owned and operated nursing homes and senior living facilities.

We understand that a one-size-fits-all insurance plan does not necessarily fit all companies in the Healthcare industry. Let our team craft an insurance plan that helps you meet the unique needs of your company.
Get Guidance You Can Trust
Meet with our team to review your coverage, get insight into potential gaps and exposures, and uncover opportunities for savings.