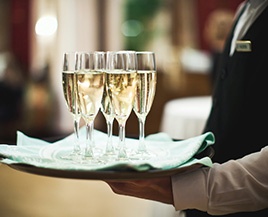 Hospitality clients have their own unique set of risks. Some are shared regardless of the type of hotel property (such as life safety). Other risks vary based upon the amenities offered (such as spas, water sports, etc.) Regardless of the risks and exposures, our team has the expertise to assist you in managing your companies potential liabilities, and coming up with solutions tailored to your needs.
Get Guidance You Can Trust
Meet with our team to review your coverage, get insight into potential gaps and exposures, and uncover opportunities for savings.