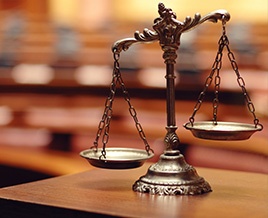 ECBM is a full service brokerage house which has a team of 70 people, including a sophisticated claims department which specializes in Claim mitigation and Claim advocacy.
We take a personal approach to every professional liability claim, and manage the process and make sure that your loss is resolved to its maximum benefit to you. All issues will be handled in house at ECBM and overseen by the Principle Consultants who will be communicating with you at all times on claim progression.
Attorney Professional Liability Premiums are a large overhead for most law firms.
Every firm needs a partner to help control these costs. We will work with you and your firm every step of the way, finding the best coverage and price, answering everyday concerns, and preventing any potential claims. We believe communication is the key to any successful attorney client relationship, and our experts will continue to uphold this belief in making the best choices for your business.
Our professional liability consultants are not just insurance brokers, they are barred attorneys with both legal experience in large law firms and brokerage experience negotiating professional coverages. We have mastered the coverage forms and have the power to demand the lowest possible price for the expansive coverage provided.
Get Guidance You Can Trust
Meet with our team to review your coverage, get insight into potential gaps and exposures, and uncover opportunities for savings.